Posted on July 21st, 2011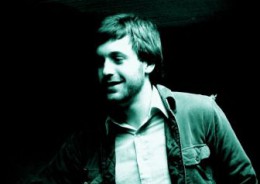 Justin is an audio engineer specializing in mastering music, as well as sweetening audio for short video productions. After working at several recording studios around Wisconsin including Smart Studios, Simple Studios, and a handful of others, he eventually opened his own mastering studio in Milwaukee, WI. While his main focus is mastering music and audio for video, he still tries to fit in some select album recording/mixing/production projects as time permits (usually just one per year at most).
When not in the studio he still plays a little bit of live music. 2008-2011 was spent playing bass for Screeching Weasel. Some bands and artists he played with prior to that would be Yesterday's Kids, Blueheels, and The Obsoletes. More recently, he's filled in on bass with Cory Chisel and the Wandering Sons, the Paul Collins Beat, and Tommy Stinson (Replacements/Guns N' Roses/Bash & Pop).
Justin is now the bass player for the current Bash & Pop lineup, and doing some live dates in 2017 supporting a new album which was released on Fat Possum Records.